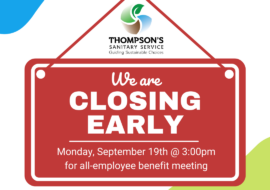 Our office and transfer station will be closing early @ 3pm on Monday, September 19 for an all-employee benefit meeting. Thank you for your understanding.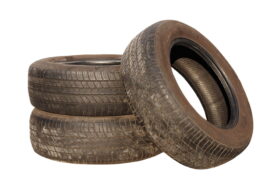 Bring in your old tires for only $1 (on or off the rim) Sept 24, 10:00am to 2:00pm, to the Agate Beach Transfer Station, 8096 NE Avery. No commercial, monster, or tractor tires and please clean the mud and gunk off before bringing in.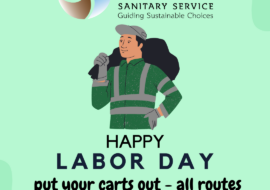 We are running routes on Labor Day, so if your regular service day is Monday, please put your carts out September 5th for service! The transfer station at 8096 NE Avery is open regular business hours, 9am-5pm. Our regular business office will be closed.
Thompson's Sanitary Service can haul anything, any size. Just Ask Us.
TSS offers a wide variety of services including commercial and residential recycling and waste disposal, medical waste disposal, water delivery, soil delivery, and confidential document shredding. Throughout our website you can find detailed information about each one of our services.
You can also call upon us to provide the labor for any size waste disposal or recycling job on your property. That means a TSS employee can arrive and lift a large sofa out of your home and haul it away without you having to lift a finger. Simply contact us at (541) 265-7249 or click here to email us so that we may assist you with your refuse or recycling job.
We're Friendly Folks! Connect With Us.