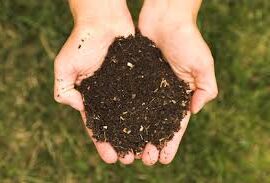 Thompson's Sanitary Service is giving away FREE COMPOST, Saturday April 25, 9am-1pm at our main office, 7450 NE Avery St, Newport, in celebration of the 50th Anniversary of Earth Day, while supplies last, LIMIT ONE PICK-UP LOAD PER HOUSEHOLD. The compost is from Pacific Region Compost facility outside of Corvallis, where TSS hauls Newport's curbside […]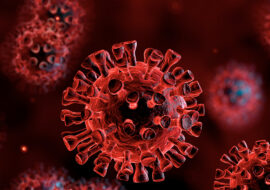 In these uncertain times, the safety and well-being of our customers and our employees remains our top priority. Our Office and Recycling Center will be unavailable to walk-in traffic until further notice. Our office staff will be answering phones and email, as well as conducting business during regular business hours, but locking our doors. We […]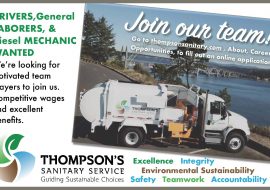 In need of Drivers, General Laborers, and a Diesel Mechanic. We're looking for motivated team players to join us. Competitive wages and excellent benefits. Go to About on our website, click on Career Opportunities, and fill out the online application or download our printable version. Questions? Email info@thompsonsanitary.com or call 541-276-7249.
Thompson's Sanitary Service can haul anything, any size. Just Ask Us.
TSS offers a wide variety of services including commercial and residential recycling and waste disposal, medical waste disposal, water delivery, soil delivery, and confidential document shredding. Throughout our website you can find detailed information about each one of our services.
You can also call upon us to provide the labor for any size waste disposal or recycling job on your property. That means a TSS employee can arrive and lift a large sofa out of your home and haul it away without you having to lift a finger. Simply contact us at (541) 265-7249 or click here to email us so that we may assist you with your refuse or recycling job.
We're Friendly Folks! Connect With Us.