Regular Service Tuesday July 4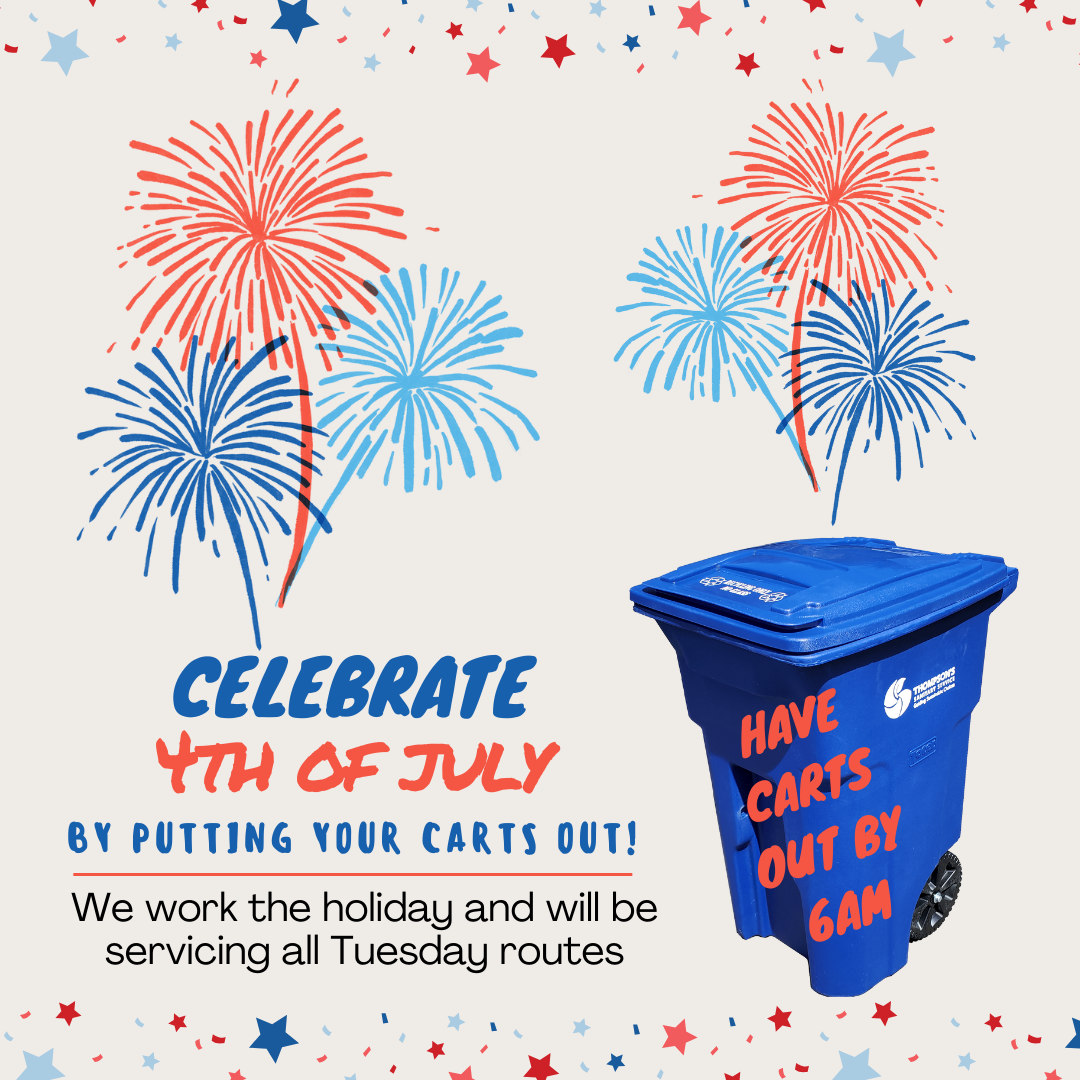 If you're a Tuesday customer, please put your carts out by 6am on Tuesday for service. Thompson's works every holiday except Thanksgiving, Christmas, and New Year's.
The transfer station, 8096 NE Avery, Newport, will be OPEN Monday, 8am-5pm for self-hauling. Our business office, 7450 NE Avery St, will be closed.
Have a happy and healthy 4th!