Thompson's Sanitary has a new look!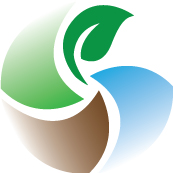 We felt it was time to change our logo and colors to reflect how our business is evolving. Our hope is when customers see this new look, it will signify to them our commitment to sustainable waste options and how nothing is ever truly thrown away – it all ends up somewhere whether it's recycled into something new, made into compost, or landfilled.
Our customers have sustainable options to keep items out of the landfill and this logo is designed to help us in communicating that message.
The new Thompson's Sanitary Service logo includes colors representative of both recycling and the environment:
BLUE for Mixed/Comingled Recycling and GREEN and BROWN for our Mixed Compostables service all encompassed in a fluid shape with those colors also representative of water, land, and vegetation in our coastal environment.