Service Delayed until tomorrow in Beaver Creek area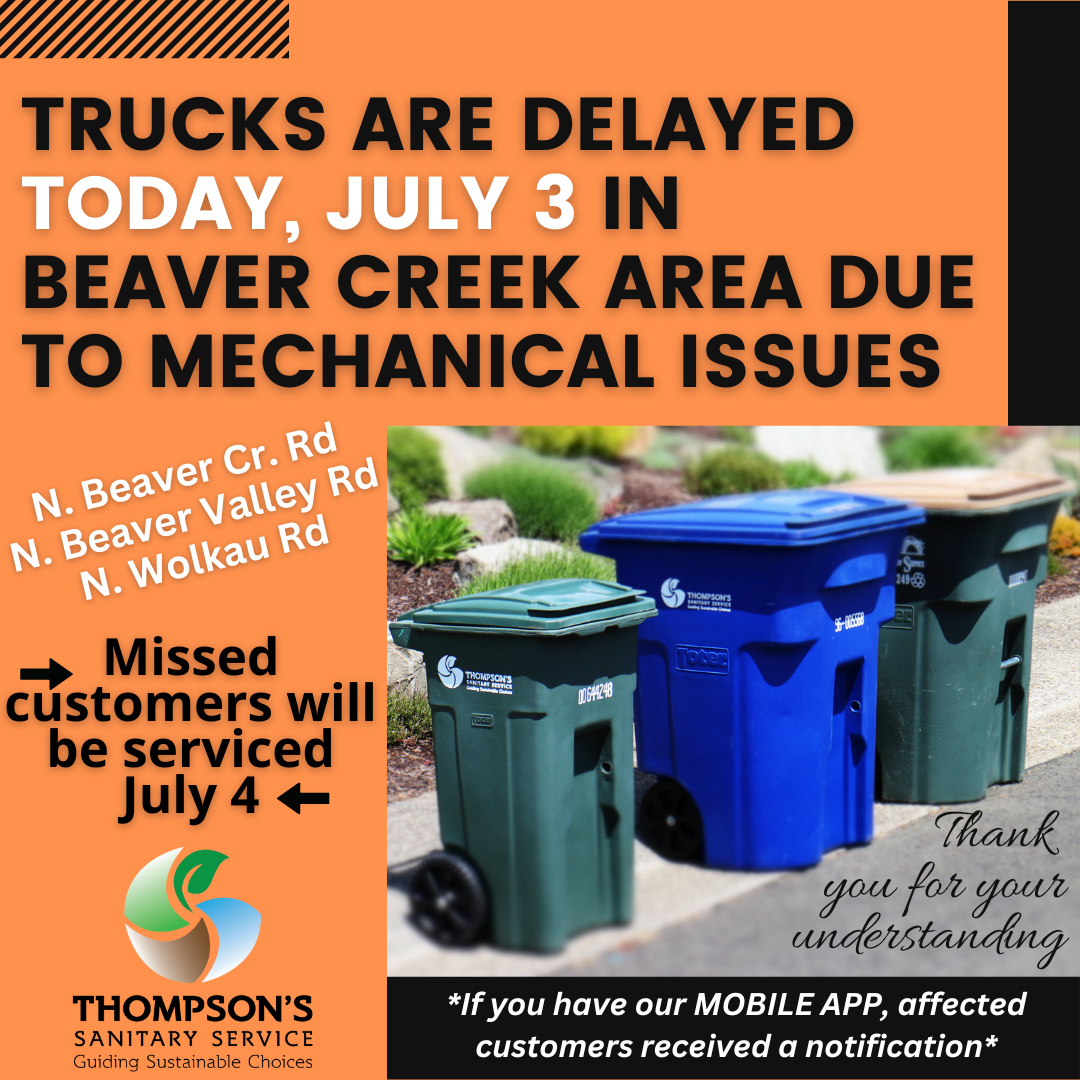 Trucks are delayed today, July 3, in Beaver Creek Area – N. Beaver Creek Rd, N. Beaver Valley Rd, and N. Wolkau Rd due to truck mechanical issues.
Missed customers will be serviced tomorrow, July 4. Please have your carts out by 6am. We sincerely apologize for the inconvenience.