No Service on Thanksgiving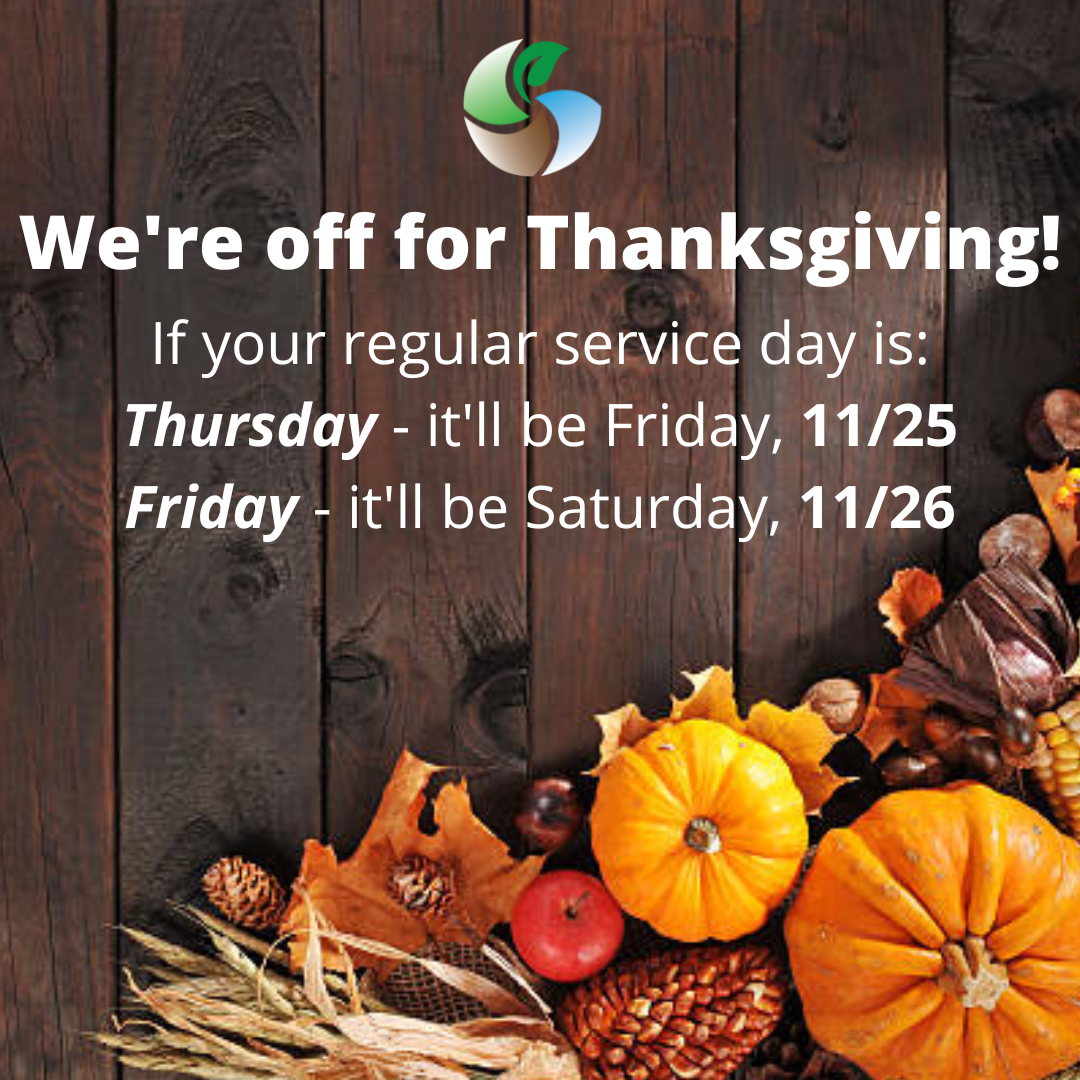 We'll be enjoying the Thanksgiving holiday with our family and friends! There will be no regular garbage/recycling service that day and our office and transfer station will be closed Thursday, November 24 in observance of the holiday.
If your regular service day falls on Thursday, you will receive service on Friday 11/25. Subsequently, Friday customers will receive service on Saturday 11/26.