CAN Cancer Drive in November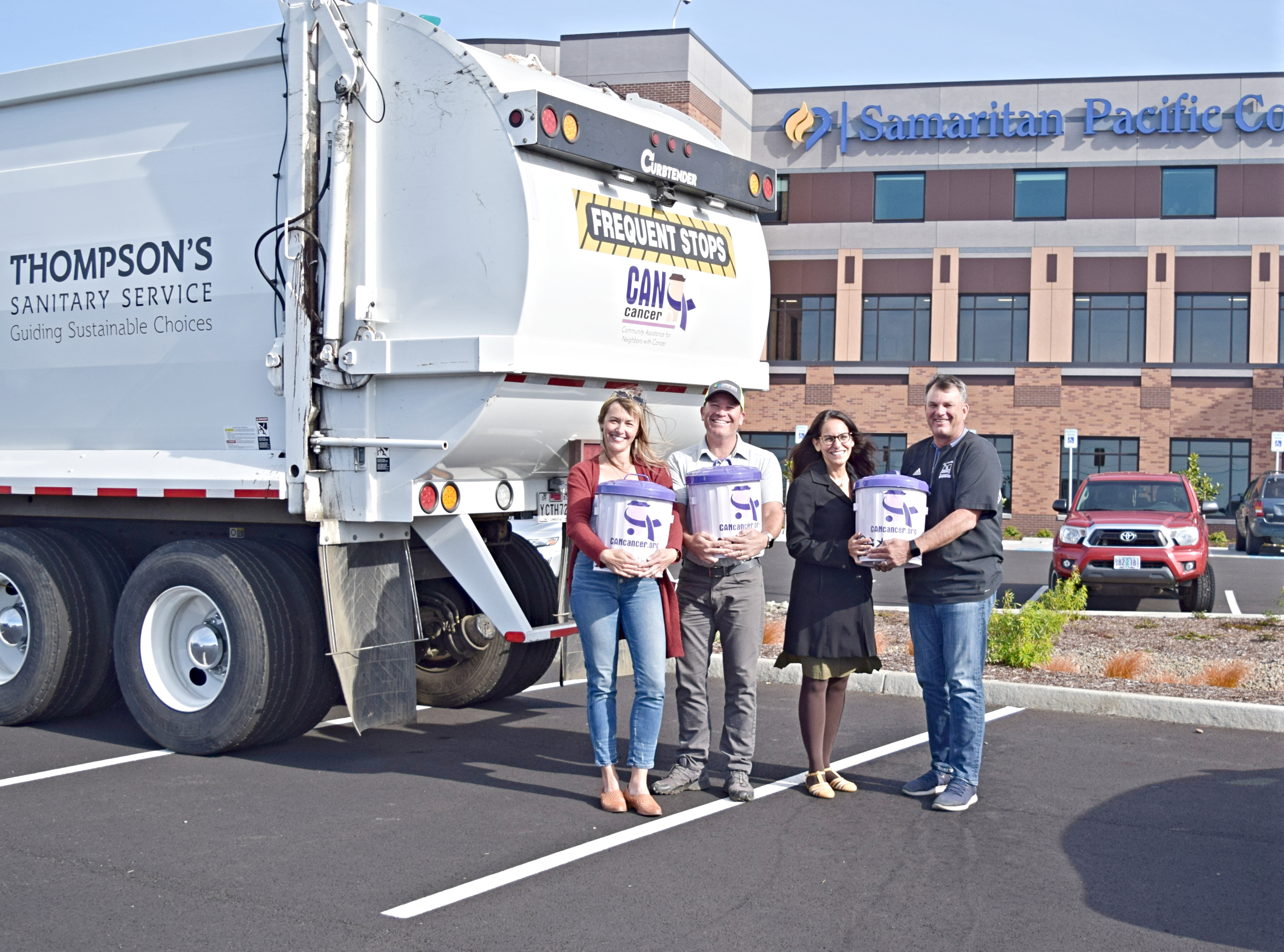 In partnership with the Pacific Communities Health District (PCHD) Foundation, Thompson's Sanitary is helping local patients in their fight against cancer through the CAN Cancer program. This program helps cover non-medical living expenses for local residents fighting all forms of cancer. Donation envelopes for the CAN Cancer program will be in the Thompson's Sanitary November statements. Please consider donating to this vital program.
"The CAN Cancer program provides incredible comfort to our patients," said Tanis Hernandez, social worker in the Samaritan Pacific Health Services Oncology Department. "Recently, a patient from Newport in the late stages of cancer came to our clinic with a notice that her electricity and heat were going to be disconnected within 24 hours, due to lack of payment. The foundation's patient support associate made the payment over the phone so that the electricity would be kept on and arranged for the patient to make ongoing payments as able. Another patient received an eviction notice because she was unable to work while receiving cancer treatments, and the CAN Cancer fund made it possible for us to help her avoid eviction."
Patients can receive up to $250 for non-medical expenses related to their care and treatment, such as fuel, travel, utilities and nutrition costs. Since the program's inception in 2011, 271 patients have received $62,190 in financial assistance, thanks to contributors to the CAN Cancer program.
"CAN Cancer was started in Bend, Oregon," said Rob Thompson, of Thompson's Sanitary, and a driving force behind the local CAN Cancer program. "If everyone donates just a little, we would have enough funding to significantly ease the financial burden of those battling cancer."
Donations can also be made online via www.samhealth.org/PCHDF.
For more information, contact PCHD Foundation at kclem@samhealth.org or 541-574-4912.